Welcome to the Maine Elks Association!
Benevolent and Protective Order of Elks

Contributions for Charitable, Educational, Welfare, and Patriotic Purposes
Elks Charitable Giving since 1878
Maine Elks Charitable Giving in 2021
Contributions to the Maine Children's Cancer Program
Cumulative Donations Since 1984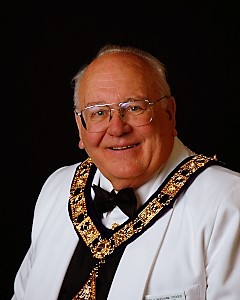 From the State President
Welcome to the Maine Elks Association website. We hope that you take the opportunity to look around our newly redesigned website and learn more about our great organization. [More]
Latest State Association News
Over the past two years, the Elks Disaster Relief Fund, Inc. has distributed $290,000 dollars to communities across the country that have been affected by disasters such as floods, fires, hurricanes, tornadoes, and more. Because of this, the fund has been depleted significantly, and without support from the members and others who wish to contribute, The Elks may not be able to continue to show that Elks Care–Elks Share due to a lack of funds. The donations to this fund are tax-deductible. The Grand Exalted Ruler has made an appeal to the Lodges and State Associations to support the fund, and we hope that you consider making a tax-deductible contribution to help allow us to continue showing that Elks Care–Elks Share.