Welcome to the Maine Elks Association!
Benevolent and Protective Order of Elks

Contributions for Charitable, Educational, Welfare, and Patriotic Purposes
Elks Charitable Giving since 1878
Maine Elks Charitable Giving in 2021
Contributions to the Maine Children's Cancer Program
Cumulative Donations Since 1984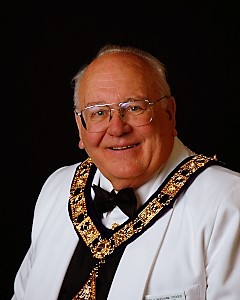 From the State President
Welcome to the Maine Elks Association website. We hope that you take the opportunity to look around our newly redesigned website and learn more about our great organization. [More]
Latest State Association News
Fraternal Committee has these contests is to showcase how Elks exemplify our cardinal principals.
State Officers, Committee Persons, Exalted Rulers, Lodge Secretaries, and Members I am honored to announce that on Tuesday November 8th, 2022 our Grand Exalted Ruler the Hon. Bruce A. Hidley and First Lady of Elkdom, Helen, will make their official visit to Maine. A...
Last year, organizers, Mike & Lina Michaud, PERS of Augusta Lodge #964, came up with the idea to host a fun-filled camping weekend in Western Maine to support our Major State Project, the Maine Children's Cancer Program (MCCP). With just over 130 Elks, traveling...