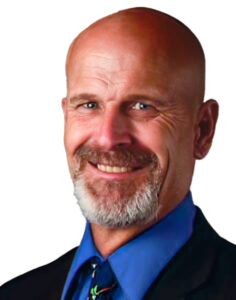 Michael Desjardins
MCCP Committee Director
Biddeford-Saco #1597
Maine Children's Cancer Program Committee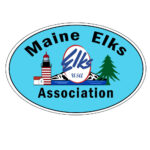 The Maine Elks Association MCCP/FORKS Steering Committee would like thank everyone that attended, donated or volunteered at our 3rd Annual Camping Weekend in the Forks, held from August 25th to the 27th at Three Rivers Whitewater in The Forks. More than 250 Elks,...
Elk Members on

MCCP Board of Directors
Michael Desjardins
Kathleen Cotterly*
Rick Drouin*
Joanne Payeur
*Past President
Past Board Members
Greg Sirpis
Honorary Members
Roger Sicard
Donald Richard
Maine Children's Cancer Program Committee
The Maine Children's Cancer Program (MCCP)—is a pediatric oncology program of The Barbara Bush Children's Hospital at Maine Medical Center with its primary clinic located in Scarborough, Maine. The program is Maine's premier treatment center for children diagnosed with cancer and blood disorders. MCCP has three primary areas of focus:
Providing children with access to the best cancer treatments available

Participating in clinical research to improve survival rates and move closer to a cure; and

supporting the entire family throughout their journey with childhood cancer.
MCCP was introduced to the Maine Elks Association in 1985. It was then ratified that the program become a major project of the State Association. Since that time, the Association and its members have spent countless hours raising money in support of the program. To date, the Association has raised over $5 Million Dollars.
The Maine Children's Cancer Program Committee is dedicated to providing Elk Lodges and their members with information about the program, and to assist them with their fundraising efforts. The Committee also works on its own fundraising efforts to maximize the amount the Association can give each year.
About the Maine Children's Cancer Program
Each year approximately 50 Maine children are diagnosed with cancer and begin treatment at MCCP. The average course of intense treatment is two years, although it can range between several months and up to four years. At any point in time, more than 200 patients are in various stages of active treatment.
There are three integrated components to the Maine Children's Cancer Program:
The first is medical care. A patient is assigned to a medical team soon after they are diagnosed. This collaborative team, consisting of pediatric oncology physician, nurse and social worker, manages the patient's care throughout the course of treatment and for years after treatment ends. Whether the patient is seen in MCCP's outpatient clinic or hospitalized at Barbara Bush Children's Hospital, they receive seamless care from their medical team.
The second is clinical research. MCCP is an active member of the Children's Oncology Group (COG), the premier research organization for childhood cancer worldwide. It is a consortium of major academic pediatric cancer centers around the world with more than 2,000 physician-members. Through its membership in COG and its collaboration with St. Jude Children's Research Hospital, MCCP can offer the most current treatment protocols for their patients here in Maine.
The third is psycho-social support services. Recognizing that a child's cancer diagnosis has an impact on every member of the family, MCCP is committed to supporting whole family through the long cancer journey. Its seasoned team of pediatric oncology Social Workers provide patients and families with the guidance, compassion, and support needed to live as normally as possible from diagnosis, throughout the course of treatment and beyond.
The MCCP Team
Physicians
MCCP has 4 pediatric hematologist/oncologists, all trained to care for children with cancer and blood disorders and each with a particular area of interest and expertise.
Clinical Manager
The clinical manager is in charge of nursing care provided in the clinic and guides the professional development of the nursing staff. She implements clinical policies & safety procedures to ensure that the highest quality standards are upheld.
Nurses
As an integral part of the medical team, the nursing staff administers chemotherapy and provides ongoing care and education to patients and their families. Most of the nurses have achieved Certification in Pediatric Hematology Oncology Nursing (CPHON) by the national Oncology Nursing Certification Corporation. This certification signifies that a nurse has specialized knowledge, skills, and experience in pediatric oncology and hematology nursing.
Child Life Specialist/Clinical Assistant
The Child Life Specialist is the first person the child meets upon entering clinic. She uses age appropriate interactions to obtain vital signs and prepare the child for their visit. Her use of relaxation/distraction techniques often help to minimize a child's stress during a clinic visit or procedure.
Social Workers
With three experienced pediatric oncology social workers on staff, MCCP families benefit from their specialized body of knowledge and expertise. They help families navigate through a multitude of issues that accompany a childhood cancer diagnosis; emotional, financial, marital, occupational, and familial. They design individualized programs for our patients, siblings, and parents, and they facilitate bi-weekly support groups for bereaved family members and for mothers of patients on active cancer treatment. A social worker is on-call for our families every night, weekend, and holiday.
Clinical Research Associates
Our research staff has an outstanding reputation for the quality, integrity, and timeliness of their data submissions. Their major responsibilities to: (1) ensure that MCCP is in compliance with strict government and international regulations (2) ensure that research protocol requirements are adhered to, and (3) extract treatment data for our patients enrolled in clinical trials for COG's international statistical data center.
Medical Secretaries
The medical secretaries are at the hub of patient and staff activities in the clinic. They answer incoming phone calls, schedule appointments, tests and procedures, process patient charges and assist with insurance pre-authorizations.
Practice Administrator
The Practice Administrator is responsible for daily operations of the program, including staff oversight, project and fiscal management. She works closely with the Medical Director and the Clinical Manager to ensure that the program provides exceptional care to patients and families.