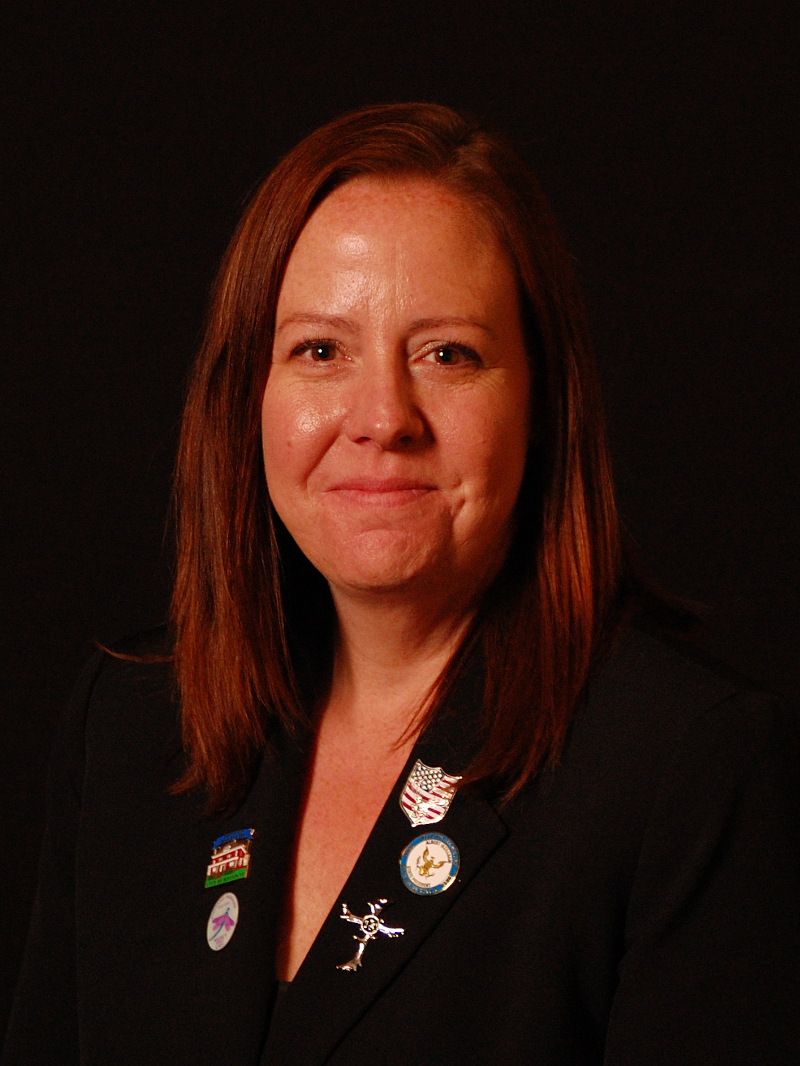 Elizabeth Grant
Americanism Committee Director
Houlton #835
Americanism Committee News
31 essay's were received at local lodges, judged and sent on to District chairs to be read and judged. Once the top 3 were chosen they were sent to the State chairperson to be read and judged. The top 4 were chosen. State chairperson notified lodges and those...
read more
The ambition and goal of the Americanism Committee is to quicken the spirit of American patriotism, and to stimulate an awareness–a genuine feeling of pride and respect toward our country–so that we as members of the Benevolent & Protective Order of Elks will become constant reminders to the people of our Nation that America truly means freedom and that Elks Care–Elks Share.
The Americanism Committee is charged with implementing the patriotic activities of the Benevolent & Protective Order of Elks, and to assist the Local Elk Lodges with accomplishing as many of these programs as possible. Details of some of these programs are available by clicking the buttons on the left.
Ways to Promote Americanism in your Community
Flag Programs
a) Fly Flag Day and Night
b) Flag-Flying Calendar
c) Present Flag (and/or Flagpole) to Community
d) Present Flags to New Residents of Community
e) Flag (and/or Flagpole) Dedication Ceremony
f) Present Classroom Flags to Every School
g) Flag Presentation to Boy/Girl Scouts
h) Flag Retirement Program
i) Replace Worn-out Flags
Community Activities
a) Honor New American Citizens
b) Honor Citizens for Outstanding Service
c) Honor Award for News Media
d) "Get Out and Vote" Program
e) Cooperate with Local Service Clubs
f) Work with School Boards, PTAs, etc.
g) Flag History Display
h) Conduct Veterans Remembrance Program
i) Participate in Parades (4th of July, Christmas, Memorial Day, etc.)
Lodge Activities
a) Heritage Corner
b) Flag Day
c) Law and Order Night or Day at the Lodge
d) National Patriotism Week
e) Lodge Programs for Veterans in Hospitals/Nursing Homes
* Publicity/Public Relations Activities
a) Distribute "Honor Our Flag" Decals
b) Distribute "About Our Flag" Booklet
c) Display "Honor Our Flag" Billboards/Placards
Other
a) Patriotic Displays for Community Special Days
b) Distribute "Citizens Rule Book"
c) Distribute "Flag Code"
d) Distribute American Flag Lapel Pins
e) Present Recognition Certificates for Flying Flag
f) Distribute Children's Pledge Kits to Schools
g) Distribute Pledge of Allegiance Wallet Cards to Schools
h) Your Ideas to show that Elks are Leaders in Americanism
i) Your own programs/activities not listed