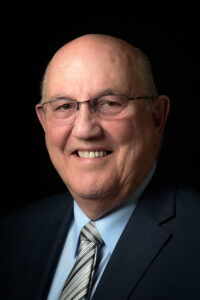 Roger J. Sicard, 76, of Saco, passed away Wednesday morning on August 9, 2023, at Gosnell House in Scarborough, ME. He was born in Dexter, ME on March 11, 1947, a son of Edmond and Lois Gabriel (Bolduc) Sicard.
Roger attended Thornton Academy in Saco, ME. class of 1965.  He enlisted in the United States Navy, 1964-1968. He served on the USS Forrestal in 1967 off Vietnam. While stationed in Norfolk, VA he met his future wife Elizabeth J. Stanton, in Virginia Beach.  They were married April 20, 1968, in Franklin, OH.
The couple moved to Saco to raise a family and he started working for W.H. Nichols in Portland ME. as a Journeyman Toolmaker for eight years.  Roger moved on to Pratt and Whitney for a short period as a site supervisor.  In 1976, Roger found his true calling at SMVTI (later changed to SMTC) as Course Instructor in Machine Tool Technology Program. He retired after 27 years of service as Chair Instructor of the program in 2003.
Outside of his career, Roger enjoyed being a member of the Biddeford Saco Lodge of the Benevolent & Protective Order of Elks. He served in many capacities for the Biddeford-Saco Lodge, the Maine Elks Association, and the Grand Lodge. He was a Past Exalted Ruler and Honorary Life Member of the Biddeford-Saco Lodge and served for many years as its secretary. He served as President of the Maine Elks Association from 1992-1993 and was serving as a State Trustee at the time of his death. He was an intricate part of developing the relationship between the Maine Elks Association and its major project, the Maine Children's Cancer Program (MCCP) where he became the first Honorary member of the Board of Directors. Roger was very active in the State Association and was honored as the State Elk of the Year in 2000. His wife Elizabeth became the namesake of the "Elizabeth J. Sicard" Spouse of the Year award in 2005 following her passing the previous year. For the Grand Lodge, Roger served as District Deputy Grand Exalted Ruler for the Maine Coastal District from 1995-1996, and as the Administrative Assistant to his good friend Amos McCallum who served as Grand Exalted Ruler in 2003-2004. At the time of his passing, Roger was serving as the District Special Representative for the Grand Lodge for the Coastal District. He lived by the principles of the organization recognizing charity, justice, brotherly love, support and loyalty. He cherished the relationships he made and the accomplishments of their mission.
When time permitted, Roger loved to play golf, yard work, bird hunting and watching football games.  But most of all, he loved and had very much pride for his family.  He loved the time they spent together, especially with his grandchildren. He will be greatly missed.
Roger was a parishioner of Most Holy Trinity Church in Saco.
He was predeceased by his wife Elizabeth J. Sicard on June 21, 2004, and by one brother Lawrence Sicard.
He is survived by his three children, Melissa Guyon, husband Mark, Scott Sicard and wife Pamela and Stephanie Sicard Morin.  Four grandchildren, Cody, Abby, Blake and Blane.  He is also survived by one brother Allen Sicard and wife Mary and several nieces and nephews.
Visiting hours will be from 3-6PM Sunday, August 13, 2023, at Cote Funeral Home, 87 James Street, Saco.  A Mass of Christian Burial will be celebrated at 11am Monday, August 14, 2023, at Most Holy Trinity Church in Saco.  Burial will follow in Laurel Hill Cemetery, Saco.  In lieu of flowers please consider a donation to the Maine Children's Cancer Program in Roger's memory.