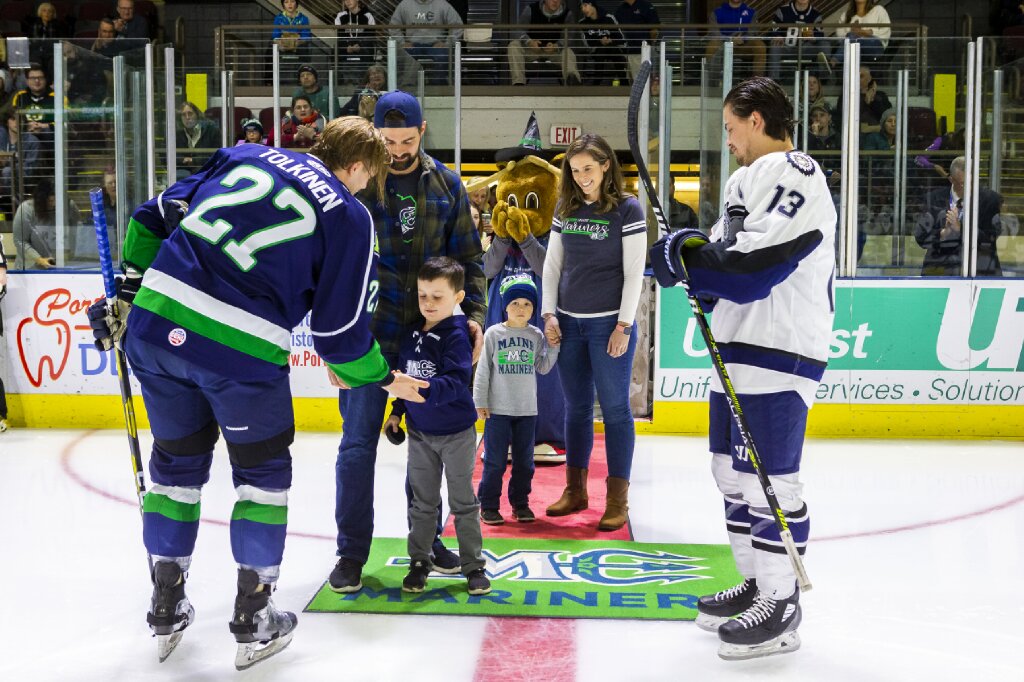 The 3rd annual Mariners Hockey for a Cause fundraising partnership between the Maine Elks Association, Maine Children's Cancer Program and the Maine Mariners will be held on Saturday March 11th at the Cross Arena in Portland, Maine. With the tremendous success of our last event, we are very excited to bring Elks together from across the state in support of our major project – MCCP!
Tickets can be purchased via the following link (https://www.fevo.com/edp/Maine-Elks-0rJnTiXa) at a cost of $18.00 per ticket (plus $2 online purchase fee) for a total of $20 per person. At the game, the Elks along with the Maine Children's Cancer Program will be recognized as the Stick Taps Program Non-Profit of the Night. The Mariners Stick Taps Program is designed to give exposure and promotion to the chosen program for the evening.
The Stick Taps Program includes:
• Table on the concourse that will be set up with information on MCCP and the Elks
• 1 on-screen interview during an intermission with Mariner's emcee
• PA mention in game directing fans to our table
• Only 1 Stick Taps non-profit per game so we will be the only ones mentioned
• An autographed stick from the Mariners that will be raffled off at the game
• To cap the night off, the Mariners will provide the opportunity for all members of the group to take a photo on the ice after the game with the team mascot.
The Holiday Inn by the Bay is directly across the street from the arena. Please call the hotel at 207.775.2311 for reservations.
A Facebook event has been created for this fundraiser to keep everyone updated. Please like the "Maine Elks Association" page for the most current information on this fundraiser
With your support, we hope this will be the restart of a long and impactful relationship between the Elks, MCCP, and the Maine Mariners. Any questions you have regarding this project can be directed to:
Melinda Voisine (Event Chair)
(207) 453-6936 or Melinda.voisine@gmail.com
Thank you for your support and we hope to see you there!