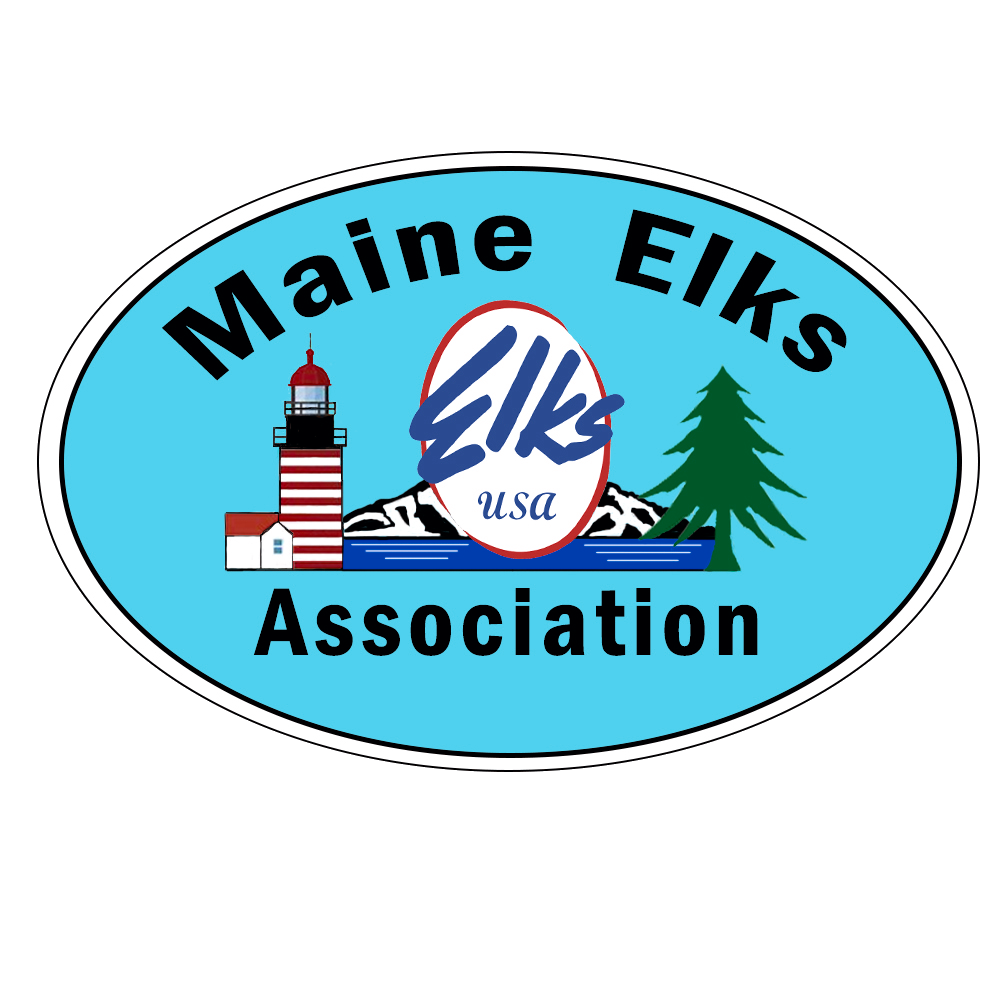 George Luckhurst
Veterans/National Service Committee Director
Gardiner #1293
Veterans/National Service  Committee
Celebrating 75 Years-Elks National Veterans Service Commission
Veterans/National Service 
Committee News
The Sanford Elks Lodge is hosting the travelling Viet Nam Memorial Wall from September 7th to 10th and is looking for volunteers to assist in receiving an maintaining this precious display during it's time here. Dawna Legere is the point person putting together the...
read more
Elks National Veterans Service Commission Robert Kittredge, P.E.R. Voluntary Service Representative Augusta Lodge 964 873 Pond Rd. Sidney Maine 04330 207 242 6075    Bob@bbembmaine.info March 6, 2023 Good afternoon, It has come to my attention that many of you...
read more
Veterans/National Service Committee
"So long as there are Veterans, the Benevolent & Protective Order of Elks will never forget them!"
The Elks pledge "So long as there are veterans, the Benevolent and Protective Order of Elks will never forget them," and the Elks fulfill this pledge through the Elks National Veterans Service Commission. The Maine Elks Veterans/National Service Committee uses the resources of this commission and the Elks National Foundation to serve veterans and active-duty military here in Maine, with a special focus on those in need.
We support our veterans through a variety of programs
ADOPT –A – VET
The purpose of the program is to establish close and personal contacts with our veterans
VETERAN COMFORT CARE KITS
Each lodge in Maine can provide amenities and necessities for veterans in veterans hospitals, homes those we have adopted and the all too many homeless veterans.
ARMY OF HOPE
The purpose of the program is to assist the families of Military Reservists and the National Guard who have been called to active duty.
SPECIAL PROGRAMS OF INTEREST
Bugles Across America to provide the playing of TAPS at funerals for all veterans.
The Veterans History Project is sponsored by the Library of Congress. It involves our volunteers interviewing veterans about their experiences while serving in the military.
LEATHER AND GLOVE PROCUREMENT
The fingerless for wheelchair veterans are made available at no cost.
The leather is made available to recreational therapist who work with veterans on a wide range of projects.
RE – CREATION
The Elks National Veterans Service Commission (ENVSC) has been partners with Re – Creation USA in providing entertainment to our nations veterans who are housed in VA Medical Centers. Re – Creation is a group of young men and women between the ages of 18 and 26, who have given a year of their lives to perform this act of love. They do so with no salary.  
VETERANS REMEMBRANCE MONTH
November is Veterans Remembrance Month and all lodges are asked to run a special event for the benefit of their committee. The proceeds are used for special events in the VA Medical Center during the Thanksgiving and Christmas holidays.
VETERANS ADMINISTRATION HOMELESS PROGRAM
Annual Homeless Veterans Stand – Down at Togus VA Medical Center
For homeless veterans. Maine Elks provide the noon meal and a take-out lunch for all veterans.
"When it comes to serving veterans, the Elks have a long and storied tradition of being there when they were needed most. Since we began, the needs of military members and returning veterans have continued to change, and the Elks have adapted to those needs, remaining an ever-present ally to those who have served this country."

— GRAND LODGE, Elks National Veterans Service Commission