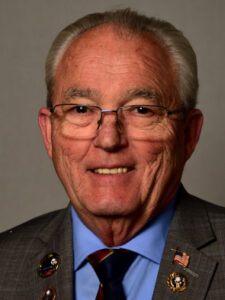 Michael F. Zellen
Michael F. (Mike) Zellen was born in Everett Massachusetts and has resided in Peabody Massachusetts for the past 40 years. The son of the late Charles M. Zellen and the late Gertrude J. Zellen, Mike has one sister, the late Claire W. Chetham and three brothers, the late Charles E. Zellen, Thomas G. Zellen and Richard C. Zellen. He graduated from the Everett High School in 1965. Also, a graduate of Bryant & Stratton School of Business in Boston and Suffolk University in Boston where he received both his bachelor's degree and master's degree in Business Administration. 
Mike had been employed in the banking industry for over 44 years in both a Regulatory capacity for the Massachusetts Office of the Commissioner of banks and the Federal Deposit Insurance Corporation and as a banker holding the positions of Treasurer, Chief Financial Officer, and Vice President and Community reinvestment Officer of North Shore Bank. 
Mike served both the Cities of Everett and Peabody as a member of the City Council, the Everett School Committee, and various local Boards for many years, and he has served or is serving as an officer, director, or board member of various youth, community, civic and professional organizations. 
Mike was initiated into the Everett Massachusetts, Lodge No. 642 in November 1968. He served as Esquire before proceeding through the chairs to serve as Exalted Ruler in 1977-1978, and then served as Lodge Trustee, Secretary and Treasurer. He served on numerous committees including the House Committee, and he has been recognized several times for his service to the Lodge, including being named Officer of the Year, Elk of the Year, and having been awarded Honorary Life membership, and remains active in the lodge. 
At the State Level he has served as a Director of the Massachusetts Elks Scholarship Fund, State Treasurer 1984-1992, State President 1995-1996, State Charity Advisory Committee 1986-2016, State Convention Chairman 1997-2007, State President's Advisory Committee 1996-2016, Chairman of the Grand Exalted Ruler's reception for many years and was selected 'Massachusetts State Elk of the Year' in 1997-1998. 
At the Grand Lodge level, he served as District Deputy Grand Exalted Ruler of the Massachusetts East District 1983-1984, Area Special Representative of Massachusetts Area 3 1996-2002, Grand Lodge Committeeman on Lodge Activities / State Associations 1998-2000, Area 1 Representative on the Board of Grand Trustees from 2010-2014, having served as Secretary of the Board from 2010-2013 and Vice-Chairman in 2014, Special Deputy Grand Exalted Ruler 2007-2017. 
Mike and his wife Donna (Norcott) have been married for 51 years and have four daughters: Jennifer, Susan, Michele, and Amy all of whom are members of the either Saugus-Everett Lodge of Elks #642 or the Wakefield Lodge of Elks #1276. Their daughter Jennifer is a Past Exalted Ruler. Donna is also active in the lodge and served as a Member of the Board of Trustees. Mike and Donna are also blessed to have three grandsons: Joseph, Nicholas, and Michael. 
Mike and his wife Donna served as Grand Exalted Ruler and Elks First Lady during the 2016-2017 Grand Lodge year. PGER Zellen is the State Sponsor of Maine, Massachusetts, and New Hampshire.