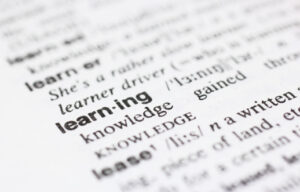 Throughout our lives, we are constantly learning, and as members of the Benevolent & Protective Order of Elks, we should keep pushing ourselves to learn all we can about the Order to which we belong. Learning about the Elks should not be just limited to Exalted Rulers, Officers, and Committees. Every member should know about who we are, what we do, and why we do what we do. Why is this important? Because if you don't know about the Order to which you belong, how can you communicate this to a person who you feel is a potential member that you would like to propose for membership?
It has been said that "word of mouth" is the most fundamental method of Public Relations. Who better to spread that "word" about the Elks than the members themselves? If you want to share what Elkdom is all about with your friends, family, co-workers, and others, and perhaps encourage them to enjoy the benefits of membership that you have enjoyed, it's important that they know that the Elks are more than just your Lodge. The Elks are more than just the bar and social events. The Elks are more about what we do; and we certainly do a lot for our members, our youth, our veterans, charities, and our communities. We truly are a great organization worth sharing with others, but not knowing about all that we do, one may find it difficult to answer questions that non-members may ask.
This is where the MEA Learning Center on our Website can help. The Learning Center is a place where members can go to test their knowledge about the Elks, and perhaps learn more about the Order, our history, our programs, and more. For Lodge Officers and those placed in positions of leadership, it offers an opportunity to learn more about the Laws of the Order and other things about the Elks that can help your Lodge to prosper and grow.
The Maine Elks Learning Center can be found here: Elk Learning Center | Maine Elks Association and there is a button link to this page on the Members Dashboard that is accessible by members who are registered users of the site. The Learning Center is not a replacement for attending required District Deputy Clinics or the Elks Learning Seminar but is a resource for members to go beyond what is learned at those official functions.
Currently, we plan to place a quiz on the website each month that will focus on some aspect of the Elks. These quizzes are only 10 questions long, and if you don't get the answers correct, it's not a bad thing, as at the end of the quiz you will discover why you may have answered incorrectly, and where you can go to find more information. It is not a competition with other members, but simply a tool for challenging yourself to learn more about the Order. Here are some of the categories we have planned in the coming weeks and months:
Elks History
Drug Awareness
Elks National Foundation
Hoop Shoot
Soccer Shoot
Ritual
Scholarships
Community Investment Grant Program
Veterans Services
Maine Elks State Major Project (MCCP)
Maine Elks Committees & Programs
and much more!
You will also note that on the website, we have also added Elk Training Exams for those who would like to challenge themselves further. These use questions from the Grand Lodge Statutes and Manuals to test your knowledge of the rules and regulations. These have been offered by the Maine Elks Association for many years, and the exams that are included were some of which we have had in the past. These are 25 questions long and take you deeper into the knowledge of Lodge Operations, Ritual, Duties and Responsibilities, and the Laws of the Order. These exams were primarily aimed at Lodge Officers, but any member is welcome to take them and learn more about how things work in the Elks.
If you have any suggestions for quizzes or other uses for the MEA Learning Center, or any other feedback, please let us know by sending an e-mail to Wayne Cotterly