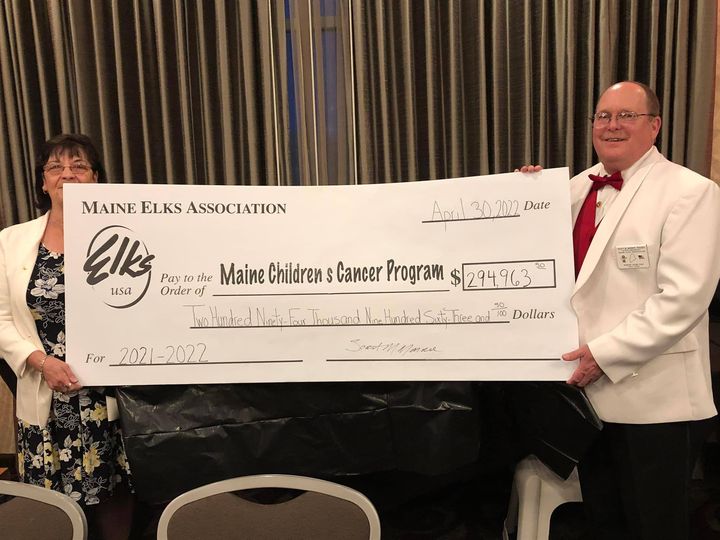 The motto of the Benevolent & Protective Order of Elks is "Elks Care–Elks Share," and on April 30, 2022, the Maine Elks Association lived up to that motto once again by donating $294,963 dollars to their major project; the Maine Children's Cancer Program (MCCP). This is the second highest donation since the program began nearly 40 years ago. This brings the association's cumulative donations to MCCP to an astounding $5,586,265 dollars.
The Maine Children's Cancer Program (MCCP)—is a pediatric oncology program of The Barbara Bush Children's Hospital at Maine Medical Center. The program is Maine's premier treatment center for children diagnosed with cancer and blood disorders. MCCP has three primary areas of focus:
Providing children with access to the best cancer treatments available
Participating in clinical research to improve survival rates and move closer to a cure; and
supporting the entire family throughout their journey with childhood cancer.
The Maine Elks have been supporting the program as their major fundraising project since 1985. To learn more about the program visit the association's MCCP Page.